An introduction to some of the best artists from the baroque, all the way up to the postmodern period. Take a glimpse at their work and find out about their styles and influences.
Frida Kahlo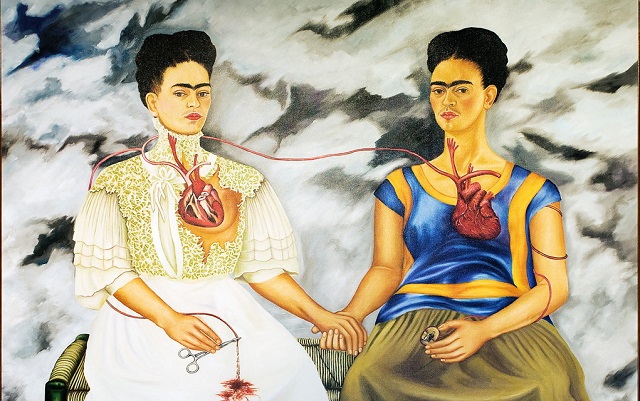 Frida Kahlo was a Mexican painter, who integrated a Mexican folk art style into her paintings. She painted self-portraits and surreal scenes, in which she explored identity, gender and political philosophy. Kahlo used her art to represent her own life experiences and personal pain.
Kahlo belonged to the post-revolutionary Mexicayotl movement, a movement celebrating the indigenous culture of Mexico. She used surreal imagery to capture her reality, though she did not call herself a surrealist.
Helen Frankenthaler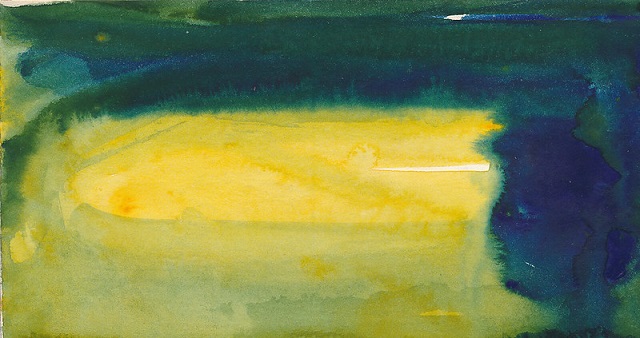 Helen Frankenthaler was an abstract expressionist painter and a key figure in American post-war painting. She invented the soak-satin technique, which involves pouring turpentine-thinned paint straight onto canvas. Frankenthaler's radical, breakthrough technique gave rise to the colour field painting movement of the 1940's and 50's.
Mary Cassatt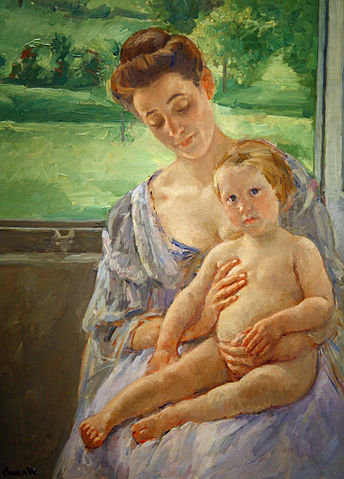 Mary Cassatt was a major contributor to the impressionist movement of the 1800's. She both inspired Edgar Degas and was inspired by him as she began painting in the impressionist style. Cassatt choose to represent the private lives of women and children in her artwork, often focusing on the bonds between mother and child. Cassatt creates a real depth of feeling in her paintings, which capture the intimacy between her subjects.
Adrian Piper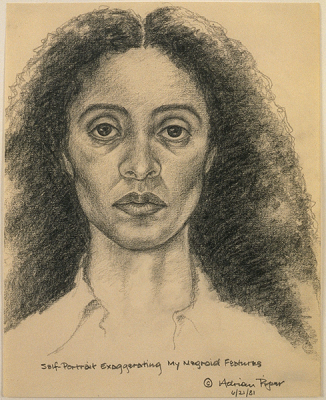 Adrian Piper is an American conceptual artist and philosopher. She engages in performance art as well as creating drawings, paintings, photography and film. In conceptual art, the concepts driving the art are the true subject of the work.
As an academic, Piper is influenced by her study of philosophy, which intersects with her everyday experiences of marginalisation as a woman of colour. Her work has focused on the concepts of gender, race, xenophobia and social engagement.
Joan Mitchell
Joan Mitchell was an American painter involved in the abstract expressionist movement. She painted landscapes in a style which expressed her feelings of the scenes, often on very large canvasses.
Mitchell was influenced by many artists, from Claude Monet to Jackson Pollock, and developed her style to capture the essence of the landscapes she painted. She said of her paintings " I paint from remembered landscapes that I carry with me—and remembered feelings of them, which of course become transformed."
Angelica Kauffman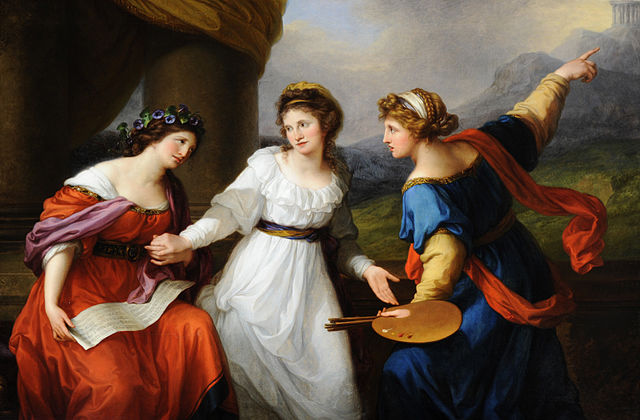 Angelica Kauffman was an 18th century painter, successful across London and in Rome. From an early age, she painted portraits and history paintings, becoming one of the most sought-after portraitists in London.
As a neoclassical painter, Kauffman's portraits were filled with the themes and styles of classical antiquity as well as often featuring herself in many guises within the painting. She made a significant impact on the London art scene in the 18th century and was one of the Founder Members of the Royal Academy.
Artemisia Gentileschi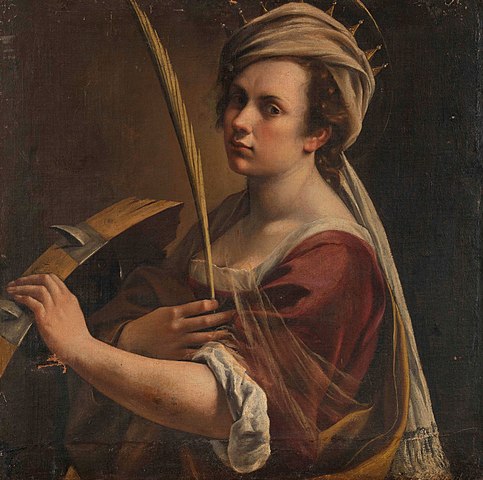 Artemisia Gentileschi was a 17th century Italian painter from Rome. She was a great painter of the baroque age, taking her influence from Caravaggio. Her paintings depict biblical scenes, and figures from history and mythology with dramatic expression. She painted numerous women, including Cleopatra and Minerva and often featured herself as the subject, as in her Self-Portrait as Saint Catherine of Alexandria. She was so popular during her lifetime that she was invited to London by Charles I to work for him in 1638.
Geogia O'Keeffe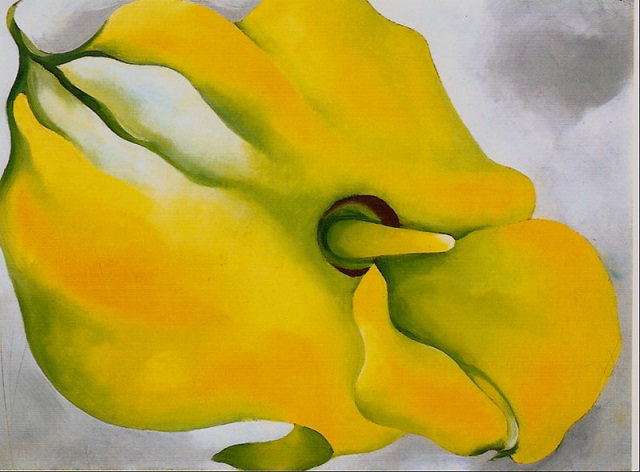 Georgia O'keeffe has been recognised as 'the mother of American modernism'. Remaining largely independent from shifting art movements, she stuck to her own style, painting mainly from nature in abstract forms. O'keeffe is most famous for her iconic close-up flowers, which appear magnified, emphasising shape and colour.
Paula Rego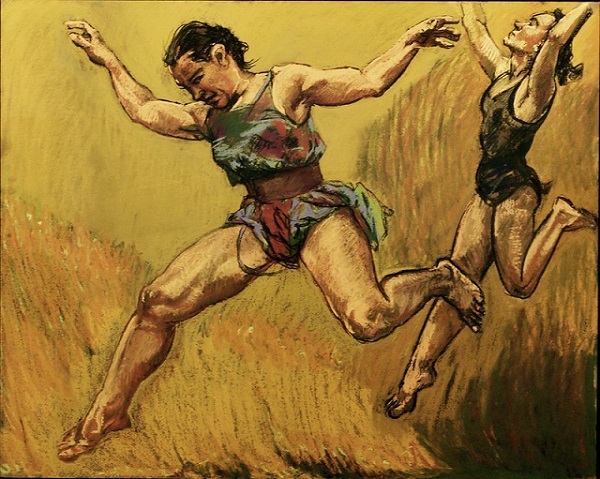 Paula Rego is a Portuguese-born British painter, whose works are often based on folklore and stories. Her style, influenced by the surrealist movement, has evolved from abstraction to representational. Rego also reflects the political in much of her work, including themes of feminism, fascism, and war.
Marion Adnams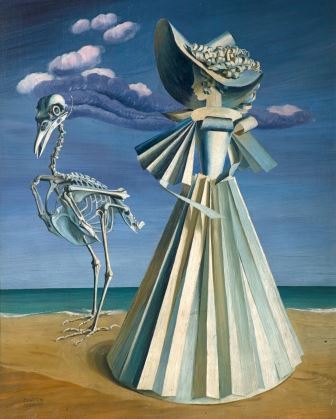 Marion Admans began painting surrealist scenes in the 1930's. Her paintings often involve outdoor scenes with a juxtaposition of unusual imagery. Adnams didn't join any of the British surrealist groups and remains relatively unknown, despite her distinctive and powerful contribution to British surrealism.
Bridget Riley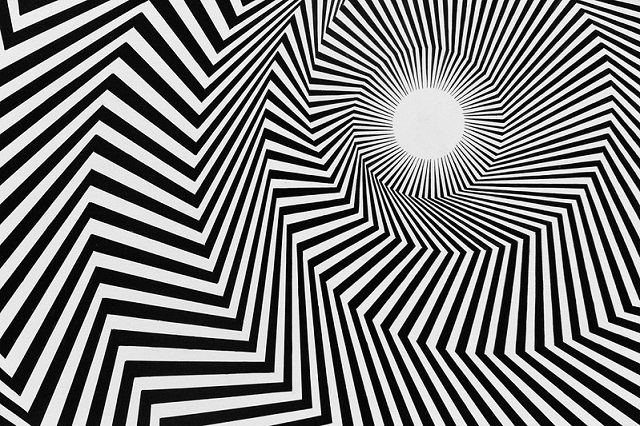 Bridget Riley evolved her style in the 1960's to create her famous 'op-art' pieces. She was a leading figure of the the op-art style; a form of abstract which uses geometric forms to create optical effects. Bridget Riley's op-art draws on the psychology of perception to create an optical illusion that makes the art seem to move, in the mind of the observer.